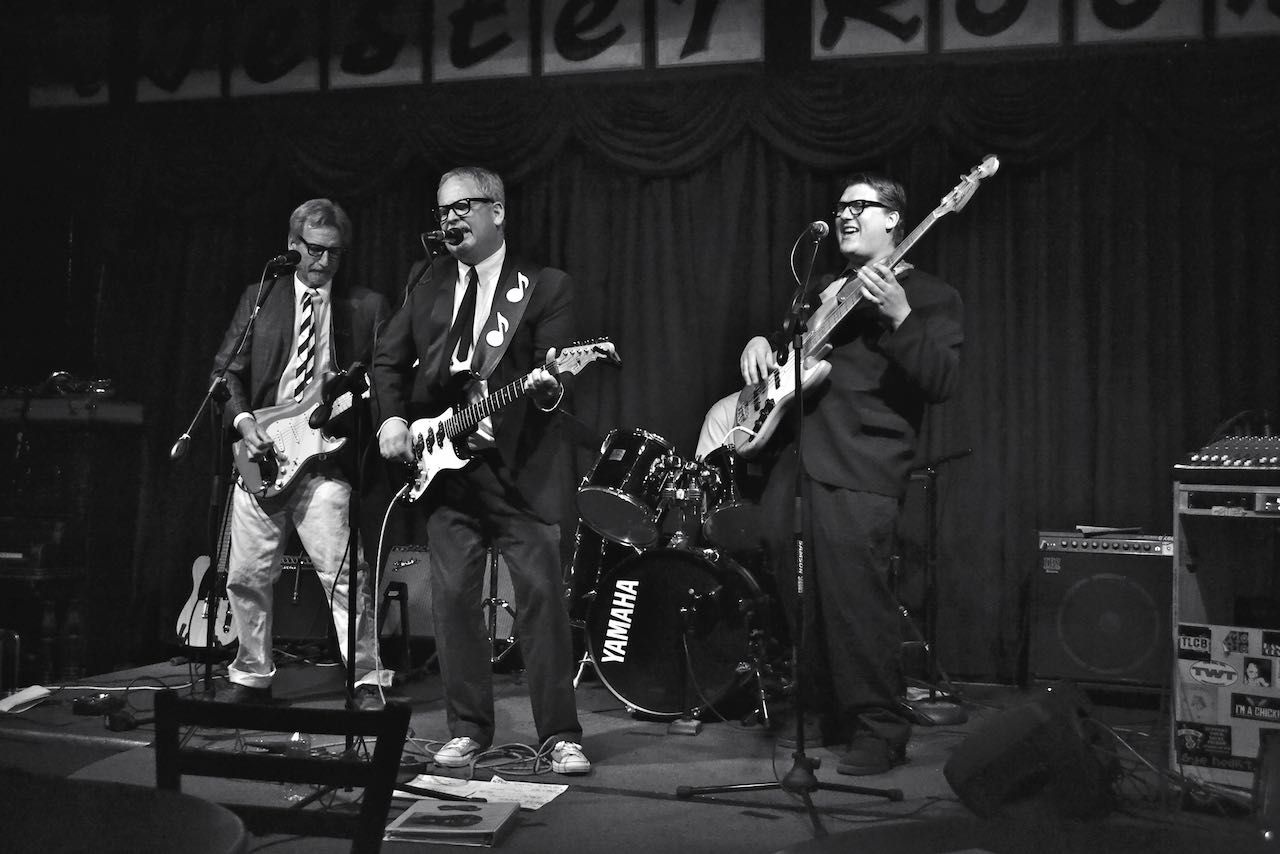 Big FOR His AGE Too started in the late 1990s with cousins Rex Anderson on guitars and vocals and Gregg Anderson on bass, joined by Gregg's wife, Cathey Anderson, on drums and vocals, and Rex's neighbor Gary Oreskovich, also on guitars and vocals. The band played mostly house gigs, with a set of original songs and cover tunes. In addition to being a singer/songwriter, Gary was Rex's dentist for many years.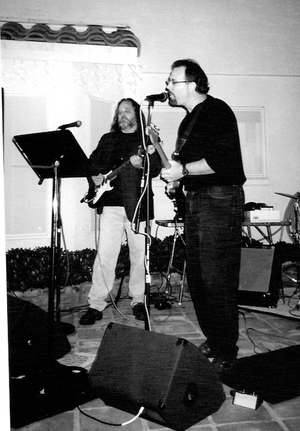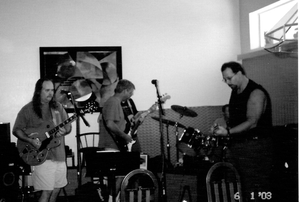 Big FOR His AGE started recording original material while Rex was enrolled at the Conservatory of Recording Arts and Sciences, in Tempe, AZ, in 1999 and later at Livinghead Audio Recording while Rex worked as director of operations for producer/engineer Dave Nichols. 
The band released a couple of singles, "Road to Your Front Porch" and "I Don't Know." In 2002 they released their first album, "Big FOR His AGE," featuring songs by Rex, Gary, Cathey and Gregg, as well as friends Steve Southerland and Django Haskins. Gregg's nephew, Mark Anderson, started playing bass and guitars with the band and joined the recording sessions for the album with his friend Scott Russell on drums. The album featured all of the regular live band members along with Kerry Jackson on guitars, vocals and keybosrds, Dan Tomlinson on drums, Darin Mahoney on guitar and Ethan Newman on bass. 
Gregg and Cathey had been in several bands over the years, and in the early 1980s they sent Rex one of their tunes, "Homicide," on cassette tape. A decade later a new version of the song was included on the first Big FOR His AGE album. Cathey and Gregg held down the rhythm section for the first few years of live gigs.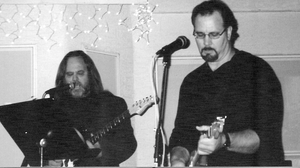 At a release party for the album, the band members met Bill Keeling, who then joined the band on drums, guitars and vocals, and contributed songs he'd written to the live sets for a good number of years. Bill, sadly, is no longer with us, but his enthusiasm and energy lives on in every Big FOR His AGE recording project and performance.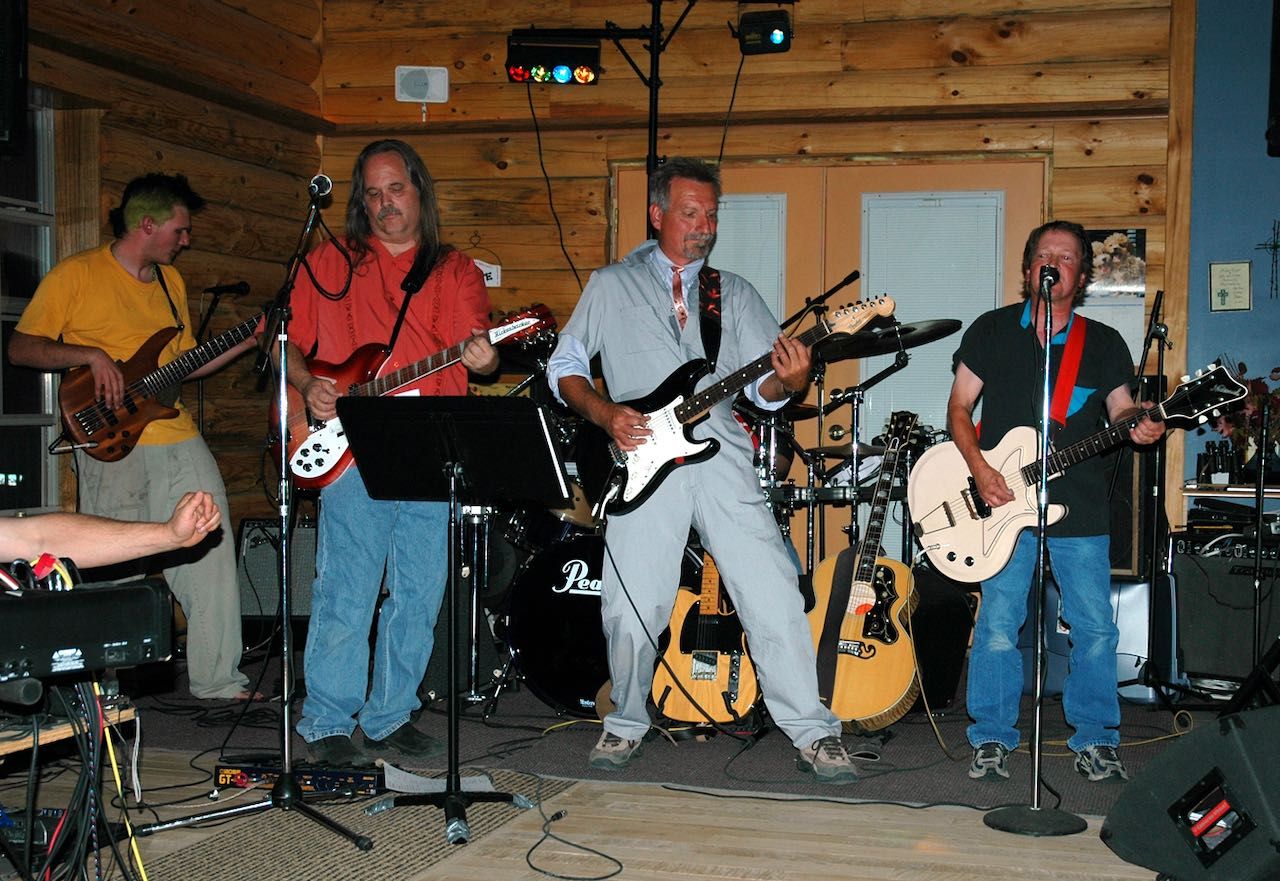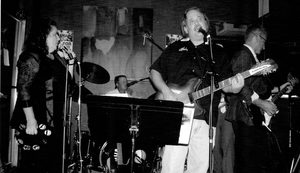 In the mid 2000s, Rex's nephew Ben Anderson joined the band on drums, and Big FOR His AGE had an all Anderson lineup: Rex on vocals and guitars, Gregg on guitars and bass, Mark on guitars, bass and vocals, Ben on drums and Cathey on vocals.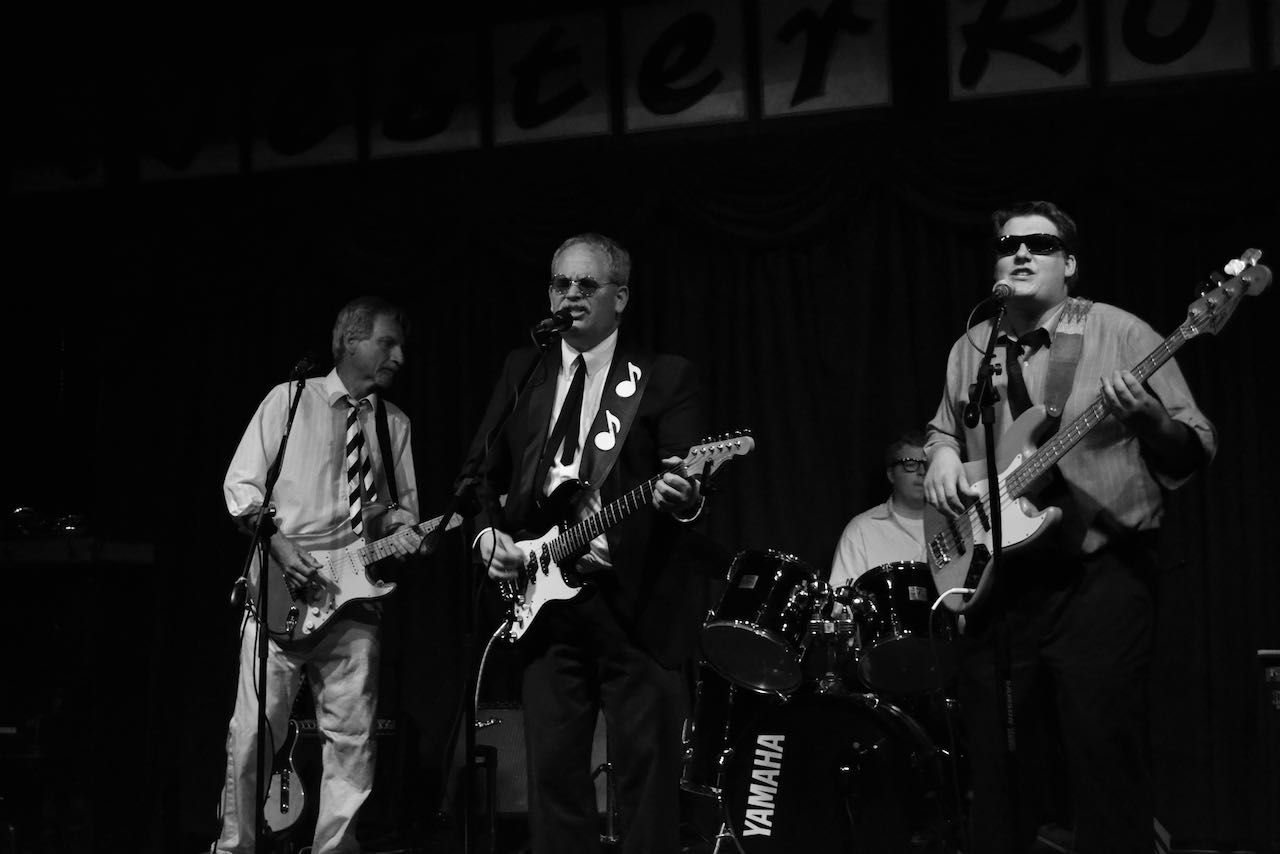 Ben literally grew up in Big FOR His AGE and playing drums at Rex's house. His high school band joined us for a few sets at some our house parties that including Bill Keeling backing them up on a few Animals and White Stripes tunes.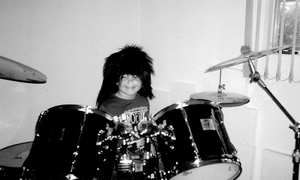 And now here we are again, all these years later. In addition to playing live with Big FOR His AGE over the years, Ben joined us on the new album on the song "Old Man."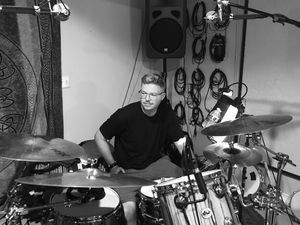 We have interviews with Ben, Gregg, Cathey and Gary Oreskovich, all who returned to contribute their musical talents on "Big FOR His AGE Too."