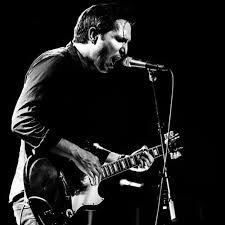 I met Django Haskins in the summer of 1999 when he was a young singer songwriter teaching at the National Guitar Workshop in New Milford Connecticut. The most, shall we say, "challenging" student at the workshop and I became friends and fans of Django's after watching him perform on the last-night stage with his students and some other exceptional instructors, and more so after hearing his first album, "Folding Stars."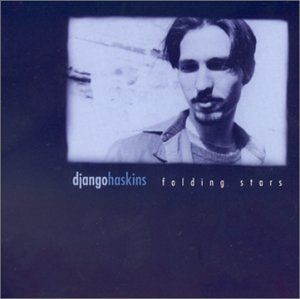 Since that time, Django has continued to refine and expand his songwriting skills and musical talents - with artists as diverse as Cole Porter, Bob Dylan, Thelonious Monk, and Elvis Costello, amount others, as significant influences. He has created a remarkable catalog of more than a dozen albums while also playing live shows with an eclectic spectrum of bandmates, including Gary Louris of the Jayhawks. After meeting at one of the always keenly anticipated Big Star Third tribute shows (including one in Chicago where Django acted as MC), the two created the album Au Pair. Impressive reviews followed.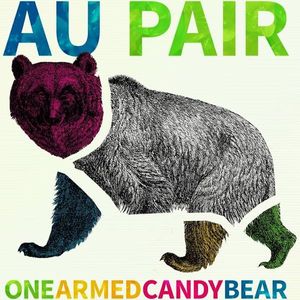 Working from his home in Chapel Hill , North Carolina -- a bee's hive of great musicians -- Django's latest sonic suites can be found in every kind of media, including some on big beautiful vinyl. With touring Covid curtailed, this melody master has been focused on intensive songwriting and wrangling his two pint sized inspirations.  
Just a light nudge of memory will bring you back to "Carry the One." the tune Django wrote and played guitar on the first Big FOR His AGE album and that we featured in our last blog post about Ethan Newman. Carry the One
And just a small nudge to Django knocked him back into the circle to join us on the new Big FOR His AGE Too LP, playing guitar and adding background vocals on "What Would You Do."
We checked in with Django (great interview below) about his latest creations, his contributions to the Big FOR His AGE Too album and his thoughts about vinyl records and their current resurgence.
A Special Package for fans and friends of Big FOR His AGE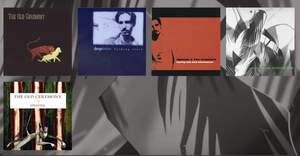 As most of you know, it's a tough time for many artists of every stripe. Visual artists can't show in galleries, actors can't tread the boards, and musicians can't play a note for a live audience. So we're collaborating with the prolific Mr. Haskins to offer a very special "Django Pack" for our friends and fans. The Django Pack includes 4 albums on CD, including his very first album, "Folding Stars" and his last album "Shadowlawn" along with a couple from in-between times, Django and the Regulars "Laying Low and In-between" and The Old Ceremony. 
Each DjaPack will also include one of his beautiful vinyl albums, This Old Ceremony's "Sprinter."
All for the extra-sweet price $60 + $6 shipping.
Please follow this link https://www.djangohaskins.com to purchase this special package. If you don't use PayPal or Venmo, just drop Django a note and he'll send you a mailing address for payment by check.  
Django Haskins
In the meantime, experience Django's talents on Spotify, Apple Music, You Tube and other streaming services, But as most of you probably know, the streaming services that so many people love to use pay next to nothing to artists. Picking up at the Django Pack is a great way to add some wonderful music to your home collection while supporting a uniquely talented musician.