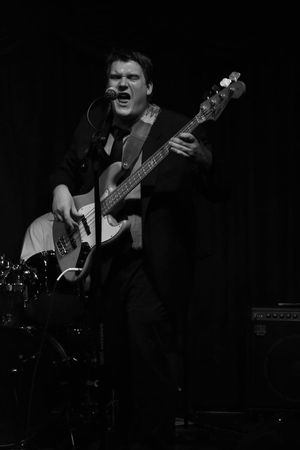 Mark Anderson is 99% energy; the 1% mass holds him together on stage and in the studio. His Big FOR His AGE creds go back to the first Big FOR His AGE album, playing bass on the song "Homicide" and then joining the band for live shows and recordings. In 2006, he and I went into the studio to record a series of demos earmarked for the next Big FOR His AGE album. Then in 2009 he joined us for the Livinghead Audio home sessions, when we recorded basic tracks for 6 songs; 4 of them, a decade later, became the foundation of the Big FOR His AGE Too album. 
Original Big FOR His AGE band photo taken at Livinghead Audio; Mark, naturally in his shades, unnaturally in back.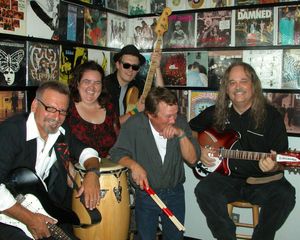 A pic from a Mahoneyfest show, in Seligman, Arizona, where Mark encouraged the entire audience to join him on the floor for a little "Holding On" time.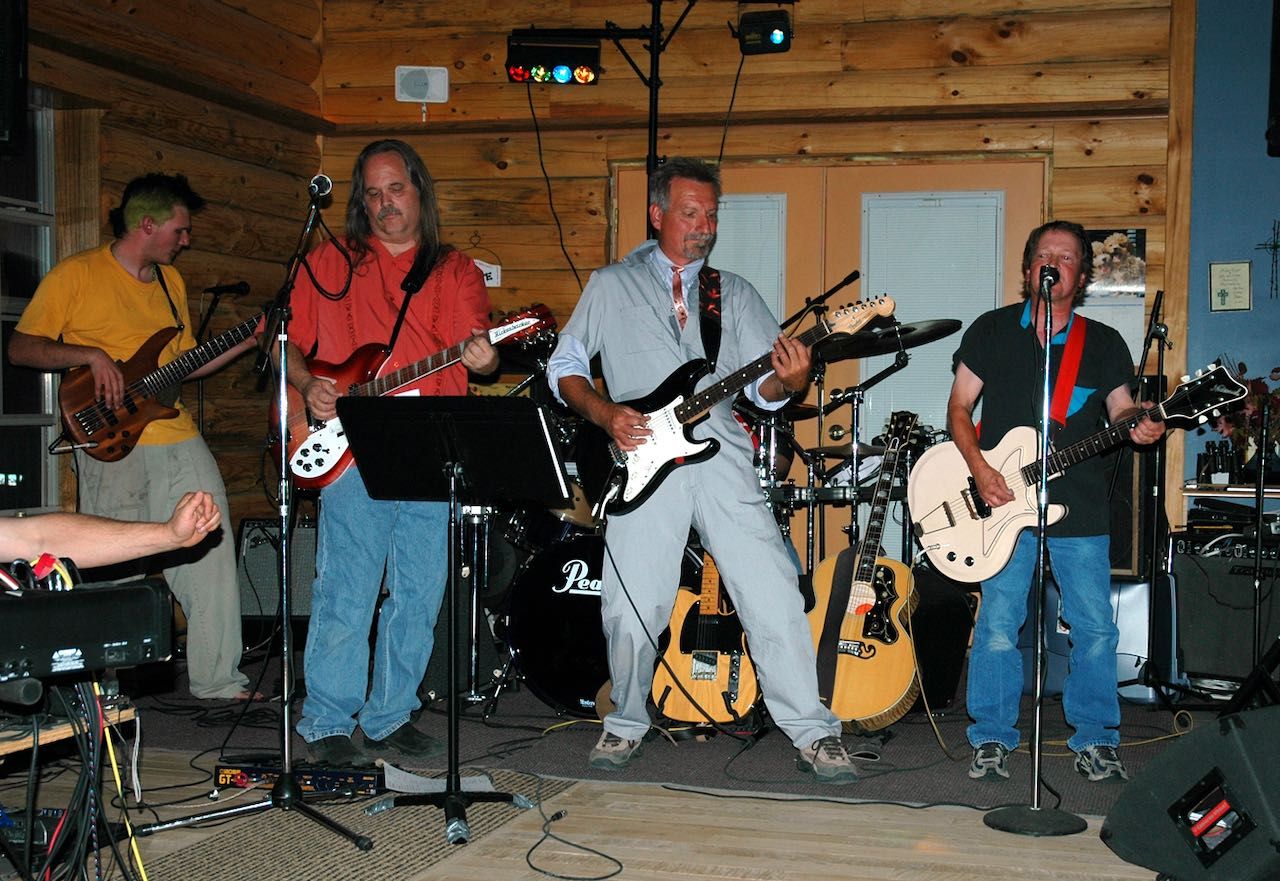 Mohawk Mark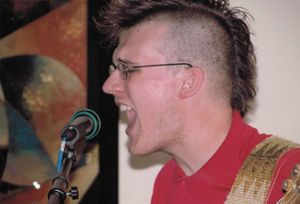 It was great to have Mark back in the studio laying down bass lines all over Big FOR His AGE Too. 
Mark not only kept the rhythms tight all over the new album, he also brought his sax and guitar stylings to "Walk-On." His remarkable talents are also silently on display in the graphic-design of the new album.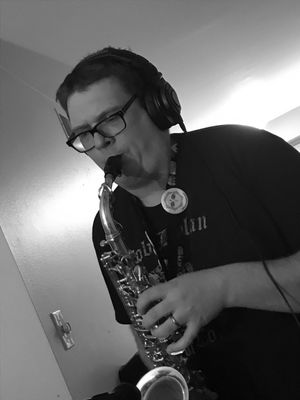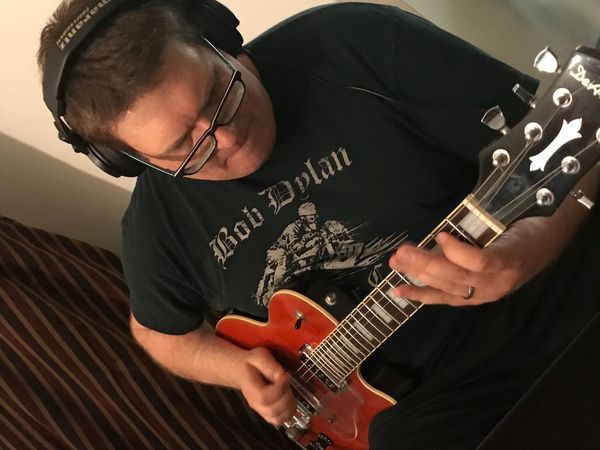 As if the preceding weren't enough, Mark's played live with a wide array of bands, and he and his wife, Carly Schorman, spawned Yab Yum West, an AZ-based music-and-art site with an amAZing trove of music reviews and eloquent observations and a number of fascinating podcasts. Over the last few years they've further revved their content creation, releasing their initial 6-episode audio-drama series, "Confessions from the Nocturne Nebula." Together, they are a whirling world of creativity: Carly's new novel, "The Saint of Lost Causes," will arrive in bookstores on January 15, 2021. The Saint of Lost Causes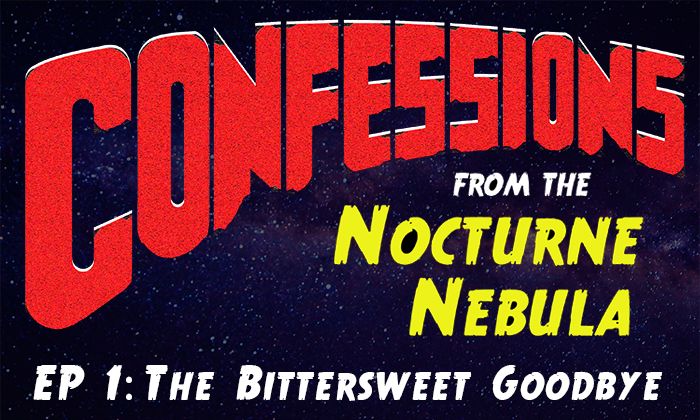 The Saint of Lost Causes - Carly Schorman
When a vigilante organization headed by a mysterious figure known only as Jude begins delivering its own strange brand of justice, those involved are left questioning how far must people be willing to go to exact retribution.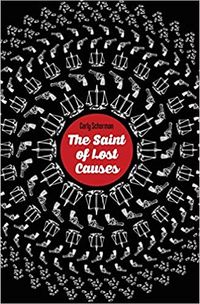 INTERVIEW
We had a chance to visit with Mark about his contributions to Big FOR His AGE Too and his myriad musical and artistic projects.