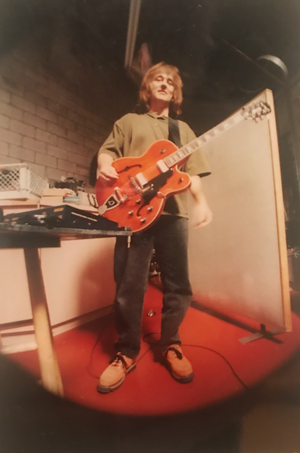 How can I cherrypick a few remarkable qualities of Kerry Jackson when even a shortlist of his amazing talents hits triple figures? I have never met another musician who can pick up any instrument left within reach and not only start playing it, but launch into an unexpected chord progression or lead line as if he'd been thinking about it for a week. If an instrument can experience joy at its own sound, it's because it happens to be in Kerry's hands. Whether he's playing an intricate part during a studio session, tearing it up onstage in front of a lucky crowd, riffing in front of a gobsmacked bar horde, or playing as a surprise living "present" for my wife's birthday, with a band of compadres from Livinghead Audio studio, Kerry is a fountain of musical magic.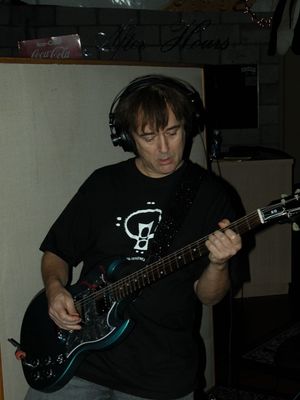 I met Kerry almost 20 years ago when he was one of the "go to" studio musicians at Livinghead Audio Recording. And when he wasn't in the studio, he'd be fronting a killer live band. In addition to playing multiple instruments and singing on the first Big FOR His AGE album, he also added unique qualities to the arrangements and co-produced the album with David Nichols and me.
A few years ago we had the honor of re-releasing Kerry's "Beat The Meatles" album--originally released on cassette--on Rexomatic Records as a CD. Kerry played all of the instruments, sang all the vocals on the album and drew the cover artwork. The CD version of album is available here in our store. Kerry Jackson Beat The Beatles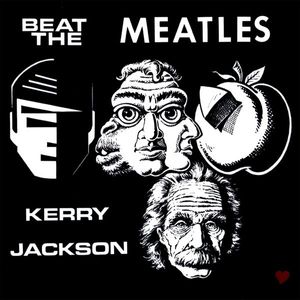 Over the years, I've had the good fortune of sharing the stage with Kerry on several Big FOR His AGE shows. But anywhere he plays and no matter who he's playing with, he is The Dude who makes everyone on stage that much better. 
On the new Big FOR His AGE Too album he brings his guitar, bass, keyboard and vocal talents and elevates this collection of songs into a big, beautiful vinyl record.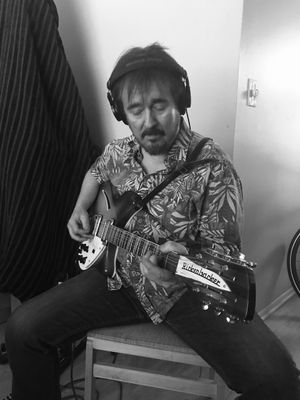 We share of love of Beatles, Tom Petty, Roger McGuinn and all things "Jangly." As a musician and engineer/producer, Kerry made an outsized impact on some of the early jangly bands that came out of the Tempe music scene. All these years later, he hasn't lost the least bit of his touch, and he makes my Rickenbacker 360-12 Carl Wilson sing. 
Check out his fingerpicking on "Everything Leads to You" in this video:
Interview
We had the chance to borrow a little of Kerry's time to talk about guitars, music, collaborating, and the Big FOR His AGE TOO album. If you are a guitar player, musician, engineer, producer, fan, be sure to give it a listen. It's rare to get this kind of insight from a virtuosos like Kerry Jackson..